WHO WE ARE
TaylorHay Business and Forensic Accountants was founded by Chris Taylor in 2013 specialising in forensic accounting and Fraud Investigations within the hospitality sector.
"In a business world where clients demand value for money, professionalism and corporate ethics, we at TaylorHay strive for excellence. We provided our clients with expert counsel in the fields of forensic accounting, fraud risk management, litigation support and outsourcing of accounting services".
With over 20 years' experience working in the hospitality sector our team has a wealth of knowledge of various Property Management Systems (PMS), Point of Sales Systems (POS), and Accounting Software. This specialist knowledge provides our team with the ability to identify irregularities quickly saving our clients time and money.










TaylorHay can be your outsourced accounting department to help you grow your business or the financial detectives to solve your accounting discrepancies. Our staff of qualified Forensic Accountants and Certified Fraud Examiners are equipped with the skills, experience and knowledge required to assist our clients distil complex financial problems.
Our experience encompasses Hotels, Resorts, Restaurants, Pubs and Clubs. With TaylorHay you will receive the guidance you need to make important decisions with confidence.
SPECIALIST SERVICES
| | |
| --- | --- |
| | |
| | |
| | |
| | Payroll Outsourcing Services |
| Independent Accounting Expert Witness | Executive Recruitment and Talent Advisory |
OUR PEOPLE
CHRIS TAYLOR – Director of Forensic Accounting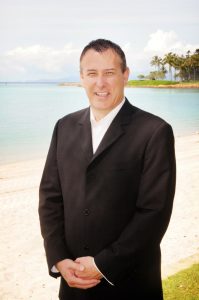 I have more than 20 years' experience in commercial accountancy and an extensive background in hotel and resort management across Australasia including Australia, Fiji and the Cook Islands.
As a certified fraud examiner and a qualified forensic accountant I help businesses in the hospitality, construction and manufacturing sectors identify and manage the internal and external risks associated with Occupational Fraud Schemes.
For solicitors and barristers I provide various criminal and civil litigation support services including: pragmatic, evidence-based investigations, expert reports, expert witness testimony and advice in relation to quantification and methodology issues in the areas of family and business divorce, consumer fraud, insolvency fraud, critique an opposing expert's report and preparation of financial affidavits.
As a FORENSIC THINKER I bring a deep knowledge of the complexities and challenges faced by my clients.
CHRIS TAO – Senior Accountant
Chris is a Certified Practising Accountant
 (CPA) with over 5 year's professional accounting experience.
As a (CPA) Chris provides an integral part of our evidence-based investigation services by providing detailed research and in-depth analysis in both criminal and civil litigation matters.
With excellent fluency in written and spoken Mandarin and English language Chris can communicate with confidence and sensitivity to a broader genre of clients.
GREG TAYLOR – Fraud Investigator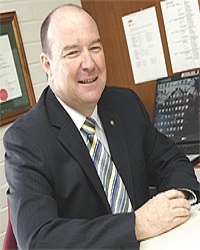 Greg has over 17 years of experience in accounting and management. He is a current member of the National Tax & Accountants Association and the Australian Institute of Management. Greg spent over 20 years in the NSW police force as a senior detective and his post graduate qualifications include police management and commerce.
Greg's background is uniquely suited to our forensic accounting business as he has a wealth of knowledge encompassing both accounting and criminal fraud. His investigative skills and knowledge of the legal system are integral to our service offering.
With a unique set of skills and experience, Greg's resourcefulness and authenticity provide reassurance and security for our broad range of clients.