FRAUD RISK ASSESSMENTS
An effective fraud risk identification process includes an assessment of the incentives, pressures, and opportunities to commit fraud. Employee incentive programs and the metrics on which they are based can provide a map to where fraud is most likely to occur.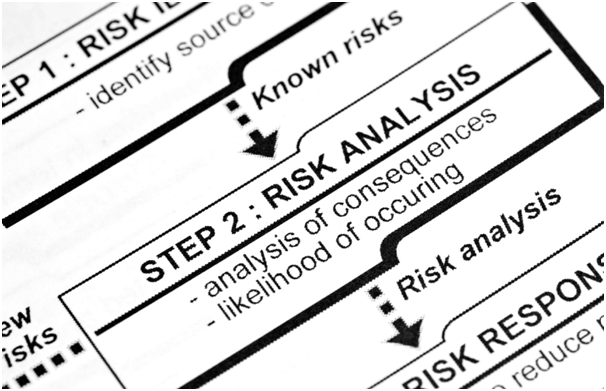 A fraud risk assessment is different to an audit in that it is a detailed and focused examination to identify any opportunities available to an employee to commit fraud. Our approach has been developed to fill the gap left by internal and external Auditors who are primarily looking at controls.
At TaylorHay we look at how a fraud may occur, what could contribute to it and how to remedy the situation. A TaylorHay fraud risk assessment not only examines existing controls, but also focuses specifically on control measures aimed at detecting and/or preventing fraud. Our assessments examine whether or not controls can be evaded and consider the vulnerability of controls to management override.
It is a powerful assessment that identifies exactly where the fraud risks within your organisation are.
Our fraud risk assessments concentrate on fraud related activities that can:
Have a significant impact on the company's brand or reputation
Expose the organization to civil and/or criminal liability
Result in financial losses for the business
Examples of typical fraud opportunities analysed during a

Taylor

Hay

risk assessment are illustrated in the following table:
FRAUD OPPORTUNITIES

TYPES OF FRAUD
CHARACTERISTICS OF FRAUD OPPORTUNITIES WITHIN BUSINESS PROCESSES
EXAMPLES OF PROCESSES OR PROCESS ELEMENTS
Financial Fraud

Assets include cash and negotiable securities
Processes include movement or exchange of a financial assets
Processes include subjective valuations of assets or credit

Cashiering/receipting
Electronic Fund Transfers (EFT)
Purchasing
Credit/loan approval
Asset disposal

Theft of Assets

Assets that can be converted easily to personal use or have dual use
Assets that have more than nominal value
Access to the assets is open, frequent, and with minimum control
Assets that are easily concealed
Assets that are commodities that are difficult to trace
Assets that can be easily sold

Portable computers
Scape metal
Consumer inventories
Tools and equipment
Petrol
Building materials
Salvage/scrap/recycles

Theft of Services

Services that can be converted easily to personal use or have dual use
Services that have more than nominal value
Access to the services is open, frequent, and with minimum control
Services are performed "off premises"
Employees are also customers

Telecommunications
Building trades
Consumer services
Shipping
Off-site warehousing and refurbishing/repair
Adjusting A/R

Misrepresentations

Self-reporting processes
Processes that have a high degree of subjective judgment
Processes that have a high impact on organizational survival

Consulting/legal services
Estimating reserves
Safety/environmental impact
Legal/regulatory compliance
For further information relating to our specialist services please contact us or call on +617 5631 9862.